IT'S HERE!!!! Dragon Con officially kicked off this evening in Downtown Atlanta.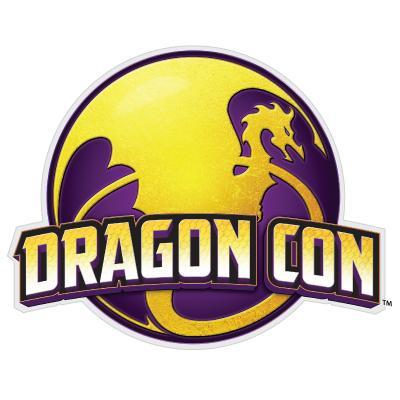 This is the first year that I can remember there being programming on Thursday night, but I don't think anyone is complaining.
Tomorrow is my first official day at the convention, and I will be presenting on not one, not two, but THREE panels tomorrow! If you are coming to Dragon Con and are a listener of the show, please make sure to find me during the weekend to say hello! Here's a look at where you can find me through the weekend:
Friday, Sept. 1
11:30 am.  Team Arrow: Star City Vigilantes Isolation to a new team, facing one's past choices, & the repercussions of them. Look back over season five & see how our heroes are holding up. Marriott M302-M303.
1:00 pm.   Fantastic beasts & Where to Find Them Let's talk about the news that J. K. Rowling movie! The things you love, the things we hated… And what do we hope to learn moving forward? (Kid-friendly). Marriott A707.
5:30 pm.  The Great (Hogwarts House) Debate! Authors debate the merits of Hogwarts houses. You, as the audience, will vote for the winner! Marriott A707.
Saturday, Sept. 2
11:30 am.  Riverdale USA. Straight out of the comics, Archie moves to The CW with all his friends in a somewhat 'revamped' style. What did you think of its first season – and just who else might be moving to Riverdale? Marriott M301
Sunday, Sept. 3
2:30 pm.  The Growing World of Harry Potter: Old Canon & New Canon. With the release of Cursed Child, Fantastic Beasts, and new information on Pottermore, we're getting so much more of the Harry Potter world! What are your thoughts on new canon? Marriott A601-A602.
Dragon Con is the largest multi-media, popular culture convention focusing on science fiction and fantasy, gaming, comics, literature, art, music, and film. Every Labor Day weekend, about 40,000 people crowd the streets and take over the hotels of downtown Atlanta to meet friends, celebrities, cosplay and totally geek out. This year's event will take place August 31-September 4. Ticket information can be found on the official website.