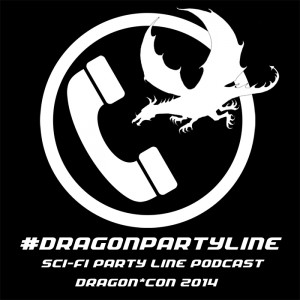 2014 is the year that the Sci-Fi Party Line crew will descend upon the annual Dragon*Con convention like a swarm of locust infected with a biblical plague. This will mark the first time that so many of us will be in the same vicinity of one another. Many of us are meeting each other for the first time and it is sure to be an event of epic proportions.
This website will be a space where we will post all things related to us and Dragon*Con including news, tips, pictures, thoughts, podcasts, videos, and anything that catches our eye.
Confirmed attendees are Cat, Stephanie, Hanako, Kai, Charles, and Anthony. Check out the 'About Us' page for totally factual biographies on us all.
Are you going to Dragon*Con? Would you like to join us in posting here? YES YOU WOULD!
Please comment below or contact Cat (@fancyfembot) via Twitter. JOIN US!