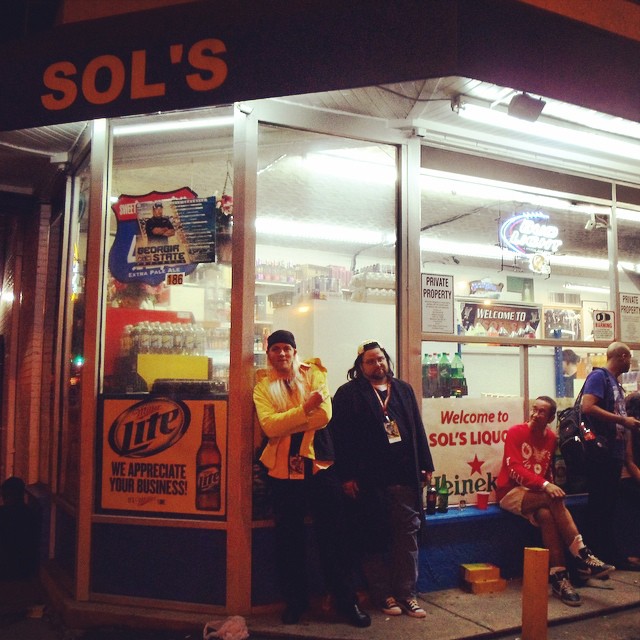 Cat (@fancyfembot), Carl (@robominister), Kai (@yogikai), and Stephanie (@stephbystereo) continue the discussion about their adventures at Dragon*Con 2014.
The episode begins with Charles meeting his comic book heroes Peter David and George Perez, then we talk about Manu Bennett and the case of his skanky… ,we mean, stewardess fan trio, Patrick Stewart's Euclidean Geometry, NiNi and her line boyfriend – The Riddler, The Liquor Store Trek, Scotch Alley, The Last Night at Alderaan and the Zone of Funk featuring Khaleesi, Stand Here. Don't Move., Dance Floor Abandonment starring Anthony and Charles, the Carl Lamp Crisis, Bag 'O Noise, Return of the SarcophaKAI, and the Michael McDonald/ Color Me Badd Sing-a-long.
The Dragon Party Line portal dedicated to our adventures at Dragon*Con 2014.
Check out our Instagram & Flickr photos.
Click here to hear the episode: http://scifipartyline.com/2014/09/sci-fi-party-line-198-dragoncon-2014-day-two/